Warning: The Stock Market Rally Is On VERY Thin Ice
The market is on the verge of something serious.
For months we've been climbing steadily in a tighter range. Stocks have been BEYOND overbought having gone 300 days without even a 3% pullback.
This latest move has formed a sharp rising wedge pattern that has just broken out to the downside. Stocks need to SERIOUSLY reverse and go parabolic here or the trend has changed.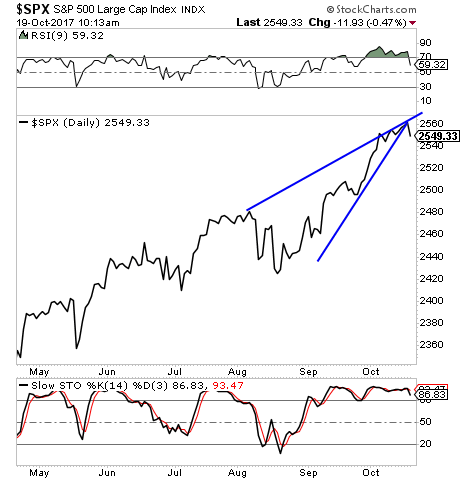 The pattern has occurred at the very tip of an even larger 2-year rising wedge pattern (purple lines). The first downside target is the lower purple line at 2,500 on the S&P 500. But if this larger rising wedge pattern breaks then 2,125 is in play.
Yes, 2,125.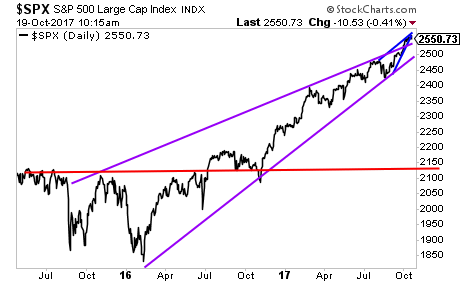 And if things get truly nasty, the following chart needs no explanation.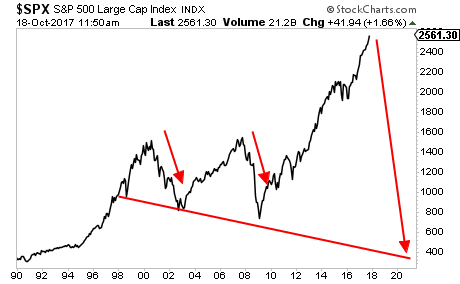 A Crash is coming…
And smart investors will use it to make literal fortunes from it.