"While we're working through this dual threat of new worries around trade and the re-rating at the front end of the curve, you want to be cautious for credit assets," Rob Waldner, chief fixed income strategist at Invesco Ltd. said on Bloomberg TV Tuesday.
And where are those de-risked assets seeking safe-havens? Gold!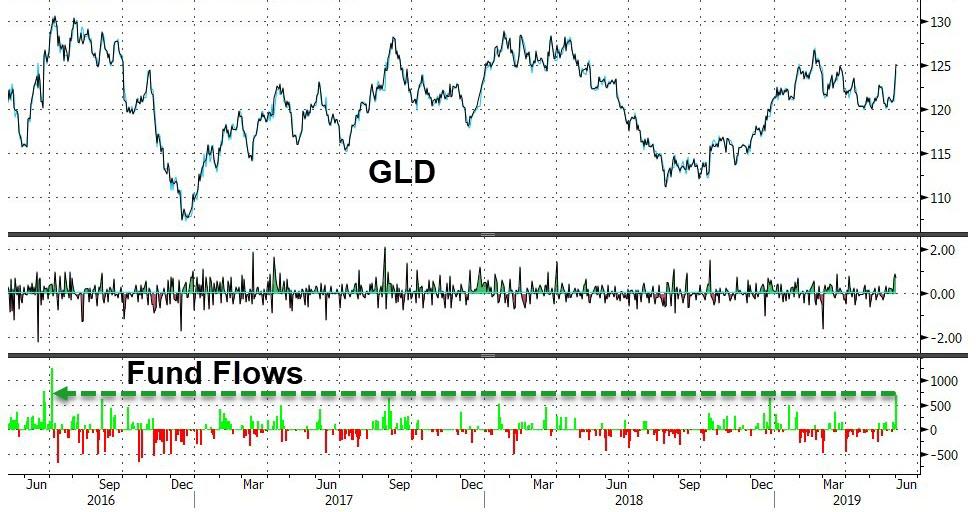 GLD – the Gold ETF – saw its biggest single-day asset inflow since Brexit yesterday.