MARKETS–One last, grand stagecoach robbery under cover of false pretext before the entire edifice goes careening over a cliff: yeah, that's about it.
Stocks
There is an ominous disconnect between equity values and profits. As the chart below shows, values have doubled since 2012 with profits stagnant 2012-19. Now in 2020, profits are crashing and stocks will follow.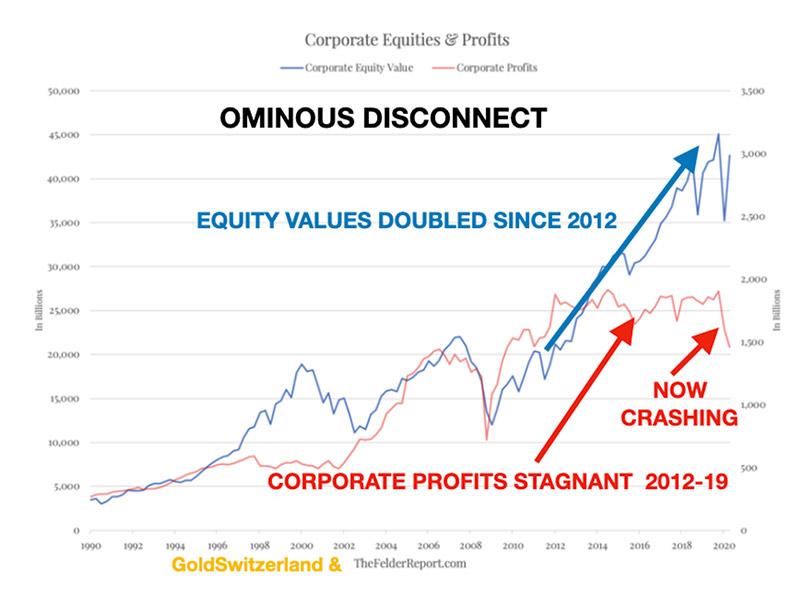 The Dow correction up finished on May 8 and is now resuming the downtrend. All the V recovery optimists are going to get a real shock. The monthly Dow peaked in January 2020, see chart, and the downtrend was confirmed well before CV started to trouble markets. 
I have been saying in the last couple of weeks that a resumption of the stock market downtrend is imminent and it seems clear that imminent is now. Most market participants will be shocked as stocks around the world crash down below the March lows and long term much, much lower.