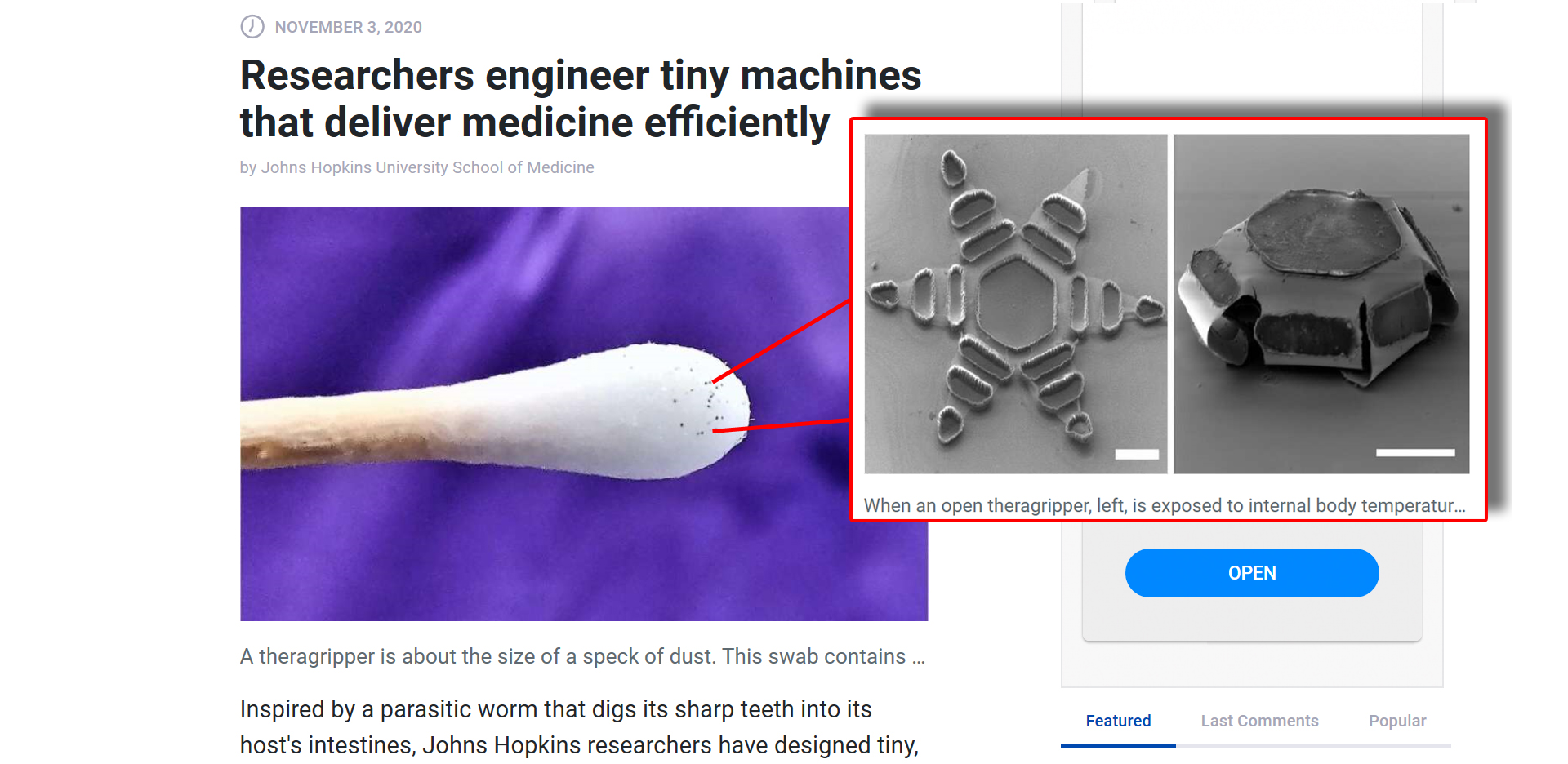 RESEARCHERS ENGINEER TINY MACHINES THAT DELIVER MEDICINE EFFICIENTLY
by Johns Hopkins University School of Medicine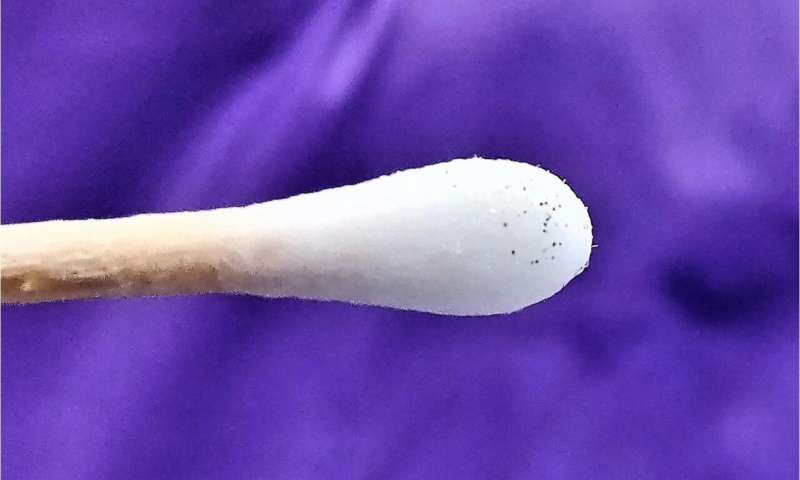 A theragripper is about the size of a speck of dust. This swab contains dozens of the tiny devices. Credit: Johns Hopkins University.
Inspired by a parasitic worm that digs its sharp teeth into its host's intestines, Johns Hopkins researchers have designed tiny, star-shaped microdevices that can latch onto intestinal mucosa and release drugs into the body.
David Gracias, Ph.D., a professor in the Johns Hopkins University Whiting School of Engineering, and Johns Hopkins gastroenterologist Florin M. Selaru, M.D., director of the Johns Hopkins Inflammatory Bowel Disease Center, led a team of researchers and biomedical engineers that designed and tested shape-changing microdevices that mimic the way the parasitic hookworm affixes itself to an organism's intestines.
Made of metal and thin, shape-changing film and coated in a heat-sensitive paraffin wax, "theragrippers," each roughly the size of a dust speck, potentially can carry any drug and release it gradually into the body.