US investors into the Chinese market, only to get crushed again: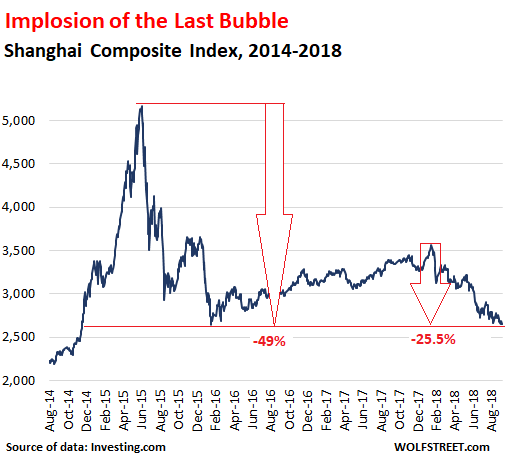 But what makes Chinese stocks interesting is not the collapse of one bubble and then the collapse of the subsequent recovery, but the longer view that is now taking on Japanese proportions.
The Nikkei 225 Index hit an all-time high on December 29, 1989, of 38,957 intraday, after having surged six-fold over the decade. This was part of a general asset-price bubble, including real estate, at a time when the idea was touted in the US that Japanese companies and banks, with their special and superior way of being run, would take over, or at least buy, the world.
Bubbles are great fun on the way up. But when they implode, which they always do, they have a way of doing long-term damage.
By comparison, the US stock market is now in its third bubble since the 1990s – and this one is more magnificent than the prior ones, and it's not just stocks but most other asset classes, and there is the hope that this Everything Bubble will go on forever, just like there was that kind of hope in China in 2015 and 2007, and in Japan in 1989.