Big tech strength continues—SENTIMENT TRADER
In a note last week, Dean shared a study that utilized the percentage of Nasdaq 100 (NDX) members in a correction to show a reversal in selling pressure with a 100% win rate.
With a reversal in the McClellan summation index, we now have an additional signal. When the NDX McClellan Summation Index crosses above 1000, after a reset below 0, performance was excellent.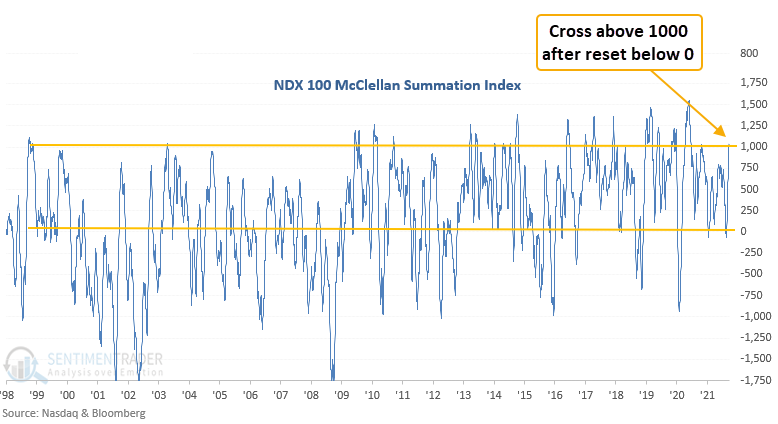 This signal has triggered 11 other times over the past 24 years.